07 Dec

3 Surprising Ways a Metal Roof Can Help Your Business This Winter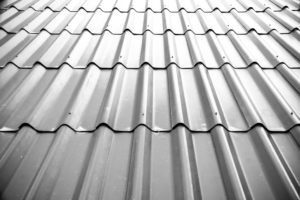 Most people are familiar with some of the benefits that commercial metal roofing can provide. Not only do metal roofs require minimal maintenance and help lower your cooling bills, they're also an entirely eco-friendly choice. But while many business owners consider these benefits during the warmer months, some fail to realize that metal roof sheets can help immensely during the wintertime, too. Here are just three ways in which having a metal roof can be a boost to your business this winter:
You won't have to worry about weather damage
Winter weather can take its toll on regular roof shingles. Snow, ice, and heavy winds are prone tp cause significant damage, requiring repair or even replacement. But custom metal roofing is essentially made to withstand all sorts of conditions. Metal roof sheets are among the most durable materials available, and snow and ice virtually slide right off. That means you won't have to worry about the weight of heavy snow or the buildup of ice dams. And that can save you a lot of time and money for years to come.
You'll save money on heating
One of the main advantages of having a metal roof is that it allows you to reduce your cooling costs in the summertime. In fact, you can cut energy costs by up to 20% when you switch to a metal roof. But did you know that having one can actually be energy-efficient during the wintertime, too? Metal roofing provides better insulation during the winter than many other types of roofs. That means that your employees will be much more comfortable — for no additional heating costs to you. When your heating system doesn't have to work as hard, that means you'll save money throughout the season.
You can get a replacement in the winter
If you have a roofing emergency this winter, we gotcha covered. Not all types of roofing materials can be installed during the wintertime, but metal roofing sheets are typically able to be repaired or replaced during the colder months. If your current roof does sustain damage due to a winter storm, we can put on a new metal roof right away. This means that your employees won't be stuck working in an unsafe or inhospitable environment, nor will you be forced to close your business for any lengthy period of time. And once it's replaced, your roof will last for decades.
Interested in having a metal roof installed for your business or home? We're here to help! Contact us today to find out more about the benefits that a metal roof can provide.